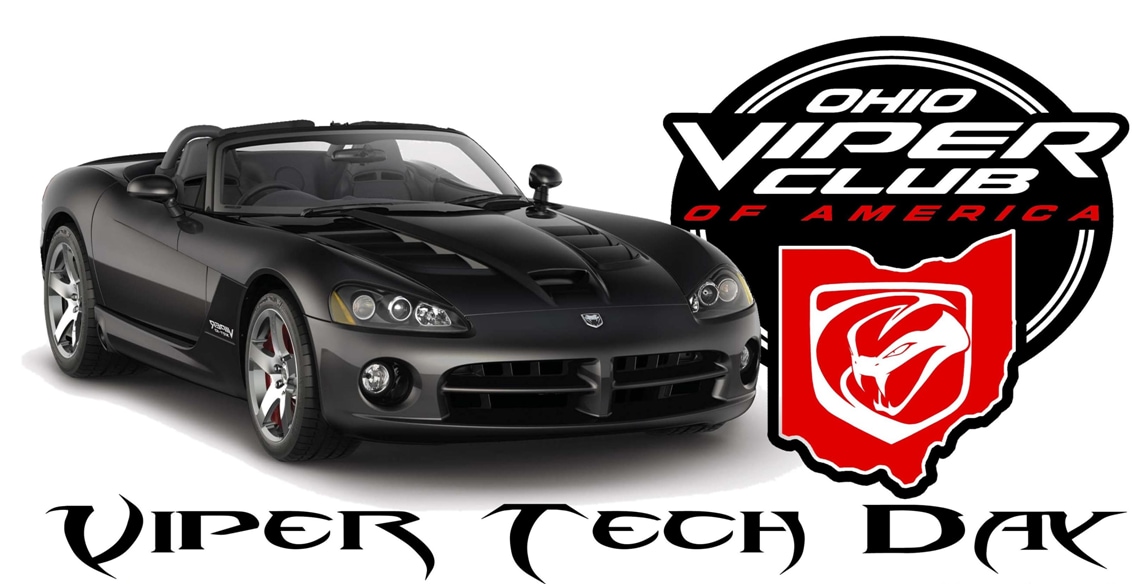 Vipers Vipers everywhere, especially the Walter P. Chrysler Museum on June 9th! Hmm ... this was the same day Adventure was having the 2nd Annual Tech Day. After discussing the date conflict with our Viper Club Ohio Pres and Vice Pres, we h
ave all decided to postpone our Tech Day as many Viper owners will be travelling to Detroit. We'll get another time and reconvene at Adventure for more V-10 growls. Keep an eye on our website, Facebook, Twitter, and all our social channels for more Stryker snapshots.
Chrysler Employee Motorsport Association
Car Show — June 9, 2012
Enjoy the CEMA Club's 23rd annual event featuring American two-seat sports cars and celebrating the 20th anniversary of the Dodge Viper. All makes of cars and trucks are welcome for this charity show benefiting the Walter P. Chrysler Museum Foundation. Visit
//www.cemaclub.org/
for more information.
A
dventure
is a proud sponsor of the Viper Club of America - Ohio Region.
Thanks to Terry Troy and Cleveland.com for a great article on the 2013 SRT Viper. Read it
here
.
We'll be posting more as plans unfold. See you soon!
---
Thanks everyone for a great event in 2011! Here's a few links:

Check out Terry Troy's article on Adventure and Vipers here
.

All the Viper pictures you can handle on Adventure's facebook page here
.

Head over to the Viper Club forum
on the event here
.



VCA Ohio VP Bob Bierman's take on the day



WHAT A DAY WHAT A DAY!!! We had a FANTASTIC turn out for our 2011 Viper Tech Day at Adventure Chrysler Jeep Dodge Ram. The sky cleared up on Friday and the great weather continued on into Saturday to give us a beautiful day. After all was said and done we had 25 Vipers come out for this great event with close to half those Vipers getting some kind of service works done. From oil changes to recall inspections no stone was unturned on these Vipers.

Adventure was kind enough to line up one of each 2011 model they had on hand so our members could get an up close and personal look at the new Chrysler Jeep Dodge and Ram vehicles. Not too long after our arrival the first Viper was on the lift getting it's oil cooler line replaced. Then the crowd got a little bigger. And then the crowed got even bigger! We had a few more cars go in for some work but with the nice weather we had today people wanted to get out and get on the road and do some cruising ... after a nice drive we decided to grab some dinner and headed over to Quaker Steak and Lube. I'm so glad the weather cooperated with us today and everybody has some good clean and safe fun. This was by far one of the best turn outs we've had for a tech day with just over 25 Vipers showing up. The only thing that was missing from today was more applications of sunscreen :). Man is my neck toast! Thanks again to Adventure for helping put on this event and we look forward to doing this again!!!
A huge thanks to Randall, Bob, Mike Sr., Mike Jr., Janey, everyone at VCA Ohio, all the owners, and all the fans that helped make the 2011 event possible.