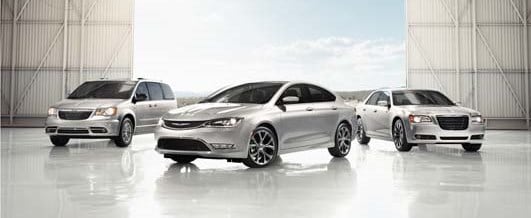 Auto Financing For Low Credit Scores in Willoughby

We know credit pitfalls are easy to occur, and even our customers in Willoughby and Eastlake aren't immune to them. Good credit is difficult to maintain and even the slightest negative report can drag it down enough to disqualify you for an auto loan. Now this is not a problem here at Adventure Chrysler Jeep Dodge. We won't discriminate against you because your score is low or because you have a negative account. We will work with you to find a way to get into your dream car or truck.
Having a low credit score doesn't make you a bad person, and it shouldn't mean you're not deserving of a new Chrysler, Dodge, Jeep or RAM. You can browse our excellent new inventory to get an idea of which model you'd like to test drive, then stop in and talk to our staff. Auto financing could be just a visit away, because when you come to our dealership, we're committed to giving you the best service possible.
If you live near the greater Cleveland area and think you may have a credit problem, don't jump to any conclusions until you come in and talk to us here at Adventure Chrysler Jeep Dodge. Hope is not lost, we're ready to work with you to find a car loan or lease that will get you behind the wheel of the car or truck you deserve.
Give us a call today at (877) 881-8389 or fill out our contact form to get started on the road to your new ride.